Dinner smash? What do I mean? Dinner's meaning is obvious. Smash is slang for sharing emotions, intercourse, sex, and insert explicative.
Imagine several years ago, let's say seven, you met a handsome gent. You lost connection. There was never a real connection, to begin with, so it's not like you were Ghosted. When the two of you randomly linked back up he explained that somehow he had lost your number, but found it now (insert confused emoji). You chat for a bit then he suggests that the two of you should have dinner. After some petty verbal discourse, a challenge gets made to which he insists that he himself could be considered somewhat of a Chef. He desperately wants to prove it to you. The setting for this dinner competition is at his place. You agreed. You show up for dinner and he has in fact cooked a stupendous meal for the two of you.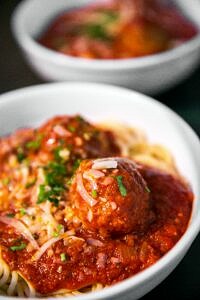 What should happen next?
Should you leave after grading his dinner?
Should you stay maybe watch Netflix?
Should you suggest that the two of you go out for dessert?
What did you decide to do?
You decided to pay him for his meal and the effort he put in. You didn't decide to pay him with attention. You didn't decide to pay him with physical cash?
You decided that this meal and the effort that was put in was worth your body. Yes, you shared emotions with him. In other words, the two of you had sex.
Did you get to at least stay the night? Nope.
Here's my point. Over and over again I explain that relationships have a cash value.
Instead of searching through my hundreds of posts, I'm going to detail what I mean here.
How much do you think the meal was worth, in terms of actual cash? Let's say he spent a thousand dollars on the 1973 Chateau Montelena Chardonnay, Wagyu beef meatball stuffed with foie gras and truffle cheese and topped with White Truffle Marinara Sauce, and Homemade Tagliolini Pasta.
Even though that sounds absolutely delectable it doesn't match you. No, I'm not talking about the taste of you. It doesn't match the value of you.
The absolutely most important point is how much do you value yourself?
You gave him your body for the cost of dinner and the effort that was put in. He's left satisfied in every sense and you're left alone, which is unsatisfying. I don't care how good the intercourse was. I don't care how much the meal cost. I don't care how much effort he put in. You should not have come at such an inexpensive cost.
Please increase your self-esteem! Expand your bucket!
Have you ever been in a scenario similar to this one? How did you feel?